Norwegian Martial Arts Federation and Bergen Karate Klubb have the pleasure of welcoming all friends of Karate to
Kyokushin Open 2024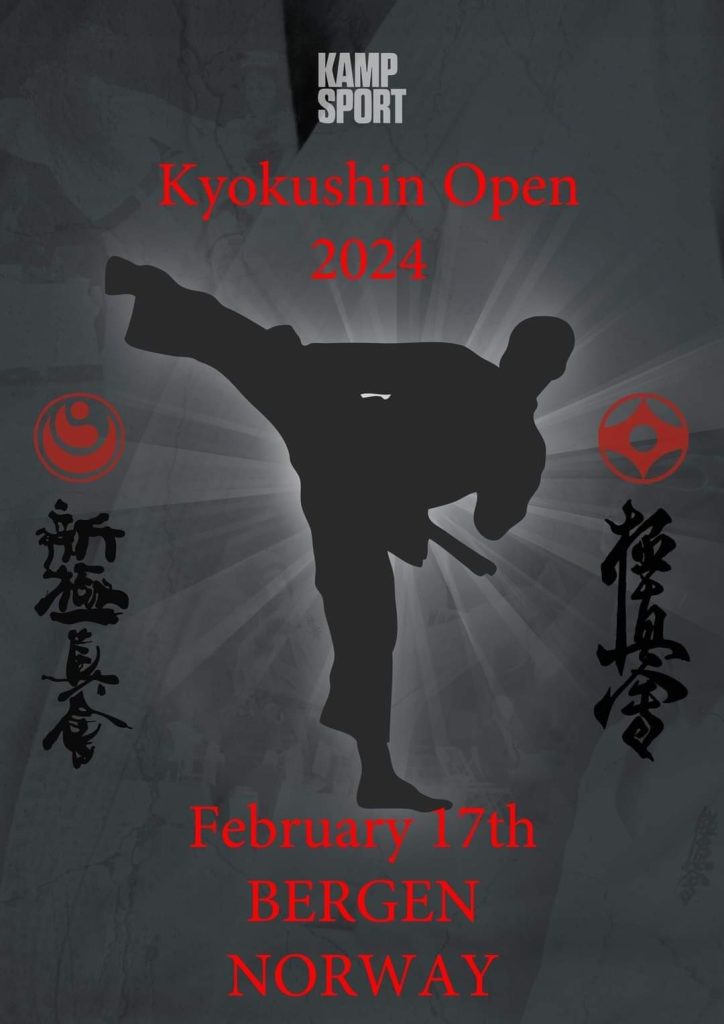 Enrolment
Please use enrolment sheet and send to kyokushin.open.norway@gmail.com
no later than January 31, 2024
Starting fee and payment
NOK 400,- pr participant/class
Payment for foreign participant is due to be paid to:
SWIFT DNBANOKKXXX
IBAN NO4252562002421
Coach
Al coaches must enroll with email address and mobile phone number.
Draw
Organizer will provide draw lists in the morning Saturday February 17 in the Sportshall
Various
Organizer informs that photos and videos may be taken during the event, featuring participants and officials, which may be published in an editorial context.
Reservation for cancellation
The organizer reserves the right to cancel the competition or classes in case of low registration or other circumstances beyond our control. In the event of cancellation, the organizer takes no responsibility for any purchased tickets, hotel reservations, or other expenses the club has incurred in connection with the competition
Hotell
Official Tournament Hotel:
Scandic Bergen City
• Single room, breakfast included NOK 990, – incl watt
• Twin room, breakfast included NOK 1 090, – incl watt
For booking: BBER160224
For guaranteed rooms at this price, reservation must be made within:
January 26, 2024
Transport
The organizer will provide free bus transportation from Scandic Bergen City Hotel to the Sportshall and back to the Hotel after end of tournament.
Kiosk
There will be possibility to buy fruit, food and drinks in the hall of the event.
Sayonara party
Venue for Sayonara party: Scandic Bergen City, Saturday February 17 at 20:00
Deadline for enrolment January 31, 2024.